One of the most Eco-Friendly Fabrics is Bamboo; Yes, Bamboo it's not just for Pandas and Gorillas but finding Bamboo in clothing is second to none
ABOUT BAMBOO
Bamboo belongs to the grass family and although it is known to be one of the fastest-growing plants in the world.
According to the Guinness World Records (http://www.guinnessworldrecords.com/world-records/fastest-growing-plant/), the fasting Bamboo plant grew up to 91 cm or about 31 inches per day, however, the rate of growth is also dependent species, the local soil and climatic conditions.
Most Bamboo plants grow between 3 –10 cm (1.2–3.9 in) per day.
Uses of Bamboo
For centuries Bamboo has been used in many forms. It is thought to have originated from China and around 1600 – 1046 BC at the time of the Shang Dynasty weapons such as Bows and arrows were made from Bamboo.
Paper had not been invented during this period of time as so Bamboo was used as the writing medium.
Bamboo still has many cultural associations to this day.
Benefits of Bamboo:
Bamboo is one of the most Eco-friendly plants in the world. Quick-growing, water-conserving plant.

No need for pesticides, fertilizers, or insecticides for its growth and protection as it is naturally pest –resistant.

Bamboo is much softer and better than Cotton or Lycra.

Plantation of bamboo tends to absorb more Carbon Dioxide and greenhouse gas along with producing 30% more oxygen than the same amount of trees

Bamboo grows faster and uses less space and water than cotton and can be harvested much quicker

Antibacterial, anti-fungal to make it odor-resistant.

Hypoallergenic – the fiber in bamboo is a great option for those with sensitive skin and allergies which are much gentler compared to those irritating fibers that are man-made.

Moisture-wicking and breathable that keeps you dry.

Anti-static helps with that unwanted clinging feeling

Thermo-regulating regardless of the weather that will keep you warm in winter, cool in summer and give you the comfort your body needs.
The versatility of bamboo makes it perfect to use in many forms for the home and for you.
As it is naturally odor-resistant along with its Anti-bacterial and Anti-fungal properties it makes perfect sense to use Bamboo in clothing after who wouldn't love to wear clothing that is soft to touch, comfortable, odor resistant along with water-absorbing you will be amazing just how comfortable you will feel
Below you will find just some of the apparel for your benefit. For further details on any of the choices below just click on the images which will show you more which can be of major benefit to you or your family.
Socks
Anti-fungal, breathable and moisture-wicking to give you that added comfort all day be in business, home or physical activities.
Underwear for both women and men
Enjoy the breathable comfort that will feel soft to the skin yet knowing its odor resisting and anti-fungal properties will help along the day.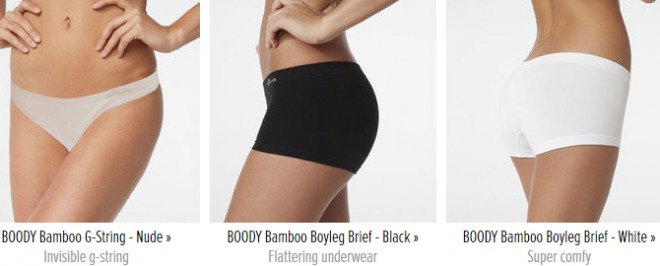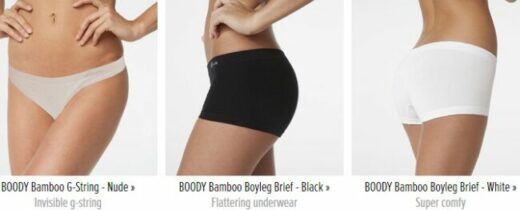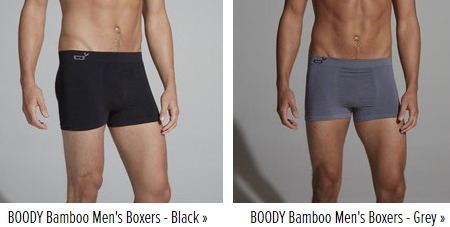 Tops, T-Shirts, Pants
Great styles and excellent that can be worn and giving you comfort all day be it at home, work or play.
Babywear
What can we say? Bubs need not only our attention to getting them through the day so why not rest a bit knowing that they wearing clothes that are soft to their skin yet provides the warmth during those cooler days and coolness in those warmer days. Breathable, anti-bacterial and hypoallergenic fabric that is free from toxins.
Bedsheets
Wouldn't it be nice that after a long hard day that you could just fall in bed knowing that the sheets are hypoallergenic that won't irritate your skin is pesticide-free fiber and having the feeling of silk on your skin without the added expense?
Well, here it is which is also vegan-friendly that is soft, breathable, and pesticide-free. Plus it is not chemically bleached but made with only natural non-toxic dyes. This Bamboo sheets will certainly help to keep that warmth during the colder days while it temperature regulating properties will help to stay cool in the warmer days.
Dental and Oral Healthcare
Dental and oral hygiene Biodegradable, plastic-free Toothbrush activated with Charcoal for added benefits in reducing bad breathe
Better than the plastic types which become of the unwanted and polluting landfill that doesn't break down.
Haircare products
Another great product to help the environment that is biodegradable  Brushes are available in small, medium or large ideal when traveling without the bulk but with the benefits of knowing the bristles made from bamboo will help glide through the hair, making De-tangling so much easier not to mentions giving yourself a gentle massage to the scalp.
So now you have seen some of the uses and benefits of using Bamboo in Clothing now the rest is up to you.
Note:
The bamboos used in the products below are all organically grown free from chemicals Fertilizers plus the fact that all Boody products show below have been certified and tested by various organizations such as SGS, Eco-Cert, WRAPS and meets the Oeko-Tex Standard 100, certifying that Boody are free from toxic dyes, pesticides, heavy metals and formaldehyde's
Ask yourself this?
Would you prefer clothing that is odor resistant, Anti-fungal, and Anti-bacterial or ones that allow bacteria to reside and allows odor builds up during the day?
Do you want clothing that is soft and comfortable to wear and doesn't stick to the body?
How about the little treasure would you love to know that not only will give your baby the comfort all day but due to the thermo-regulating fabric will help to cool them in the warmer months and warmer in the colder months as well?
Do you prefer to see increased landfill that isn't biodegradable thus polluting the lands or would you prefer to have a product that is biodegradable, Eco-friendly to the environment and the world?
Did you know that Bamboo produces more 30% more oxygen into the world than trees covering the same area?
Would you feel at ease knowing that no fertilizer, pesticides are needed for Bamboo to grow?
The clothes are not toxic and chemical-free does that give you some ease with what you are wearing next to your skin.
Well if you want some or all of the reasons above and want to gain those benefits for you then having Bamboo in clothing is right for you.
Final Note:
I would love to hear about your experiences with any of the Bamboo products you may have purchased above.
How did it feel to you wearing this or for your baby how did that go?
Please leave a comment below.
As Always