Last Updated on January 31, 2023 by Andre
Learn How to Manage Your Life For The Better by Making Changes To A Better Life. Be it Spiritual, Emotional, Mental, or Physical. The Journey Begins With You.
Welcome to Life Management For You.
Here is where you will be able to explore various areas of interest that may benefit either yourself, a friend, or a family member within the site.
As you read throughout this site, you may learn something new, perhaps be challenged in your thinking, or even a reminder to bring back that awareness that has always been within you and is now looking to grow and go forward in life.
Aim
This site aims not to focus on one particular area but to expand other areas and help manage life as a whole.
This may require some adjustments in your life, perhaps restructuring the way one would look at life to learn new ways to a better you.
Perhaps some of those adjustments or changes may be needed and help you see a different way of looking at life.
Consider this, if you were pleased with everything in your life right now. Why are you here searching the internet to make changes for a better life?
Remember, The Journey Begins with you.

Regardless of where you are in life, if your life is out of whack, you have an imbalance.
The question here is, where is the imbalance?
This is where this site can come to the forefront.
Over the course of the website, we will discuss what I call The Four Quadrants of life."
Here I am referring to the Spirit, Soul, Mind, and Body.
This is akin to the aspects mentioned above in the spiritual, emotional, mental, and physical.
Never stop learning for you are worthy of all before you. Andre Kozelj Click To Tweet
Be Open-Minded.
This site is not focused on any religion but a belief that is my own, and you are welcome to accept or agree to differ.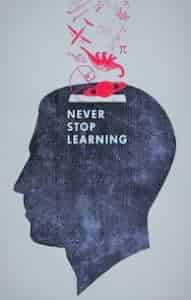 Everyone has an opinion of life or, to some, a lack of life.

Regardless, all I ask is to keep an open mind and see what life has to deal with, whether your current life situation is experienced now or one planned ahead of you.
We will discuss more on the Four Quadrants in another article, which will give you a better idea of what each component is relating to.
For now, we will look at an overall view of what is to be covered.
So what is covered?
As this site continues to go forward and develop, we will seek together to look at the different life levels that can only benefit YOU, the wonderful soul you are.
Along with working and finding how we can change and realign ourselves back to the self and be in alignment as it is meant to be.
This could be managing your life in a physical way that may involve Health, Beauty, Self-Improvement Lifestyle, and Well-being.
Perhaps you are looking to improve the way you look, and feel both physically, emotionally, mentally, and spiritually.
We will discuss various types of foods, herbs, spices, and more going forward, as all can be added to help you go forward in life in the most positive ways.
Looking at various foods is beneficial not only for the body but also for the spirit, soul, and mind.
As you change your thoughts and patterns, so will your lifestyle change for the better.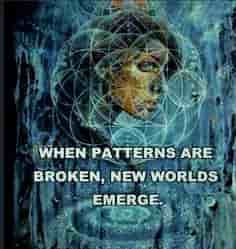 In turn, this will help change and re-align the necessary aspects of your being so you can be at one with yourself.
That is if you wish to go deeper within and work on aligning with Spirit.
On the mental level, there will be some affirmations, books, and courses available for you to progress in life, along with other avenues that can only strengthen the mind and even quiet the mind, such as meditations, healing, and other forms of benefit to you.
On a dual Physical-Mental level, you may wish to learn more about how to earn a living online, perhaps even from home, rather than dealing with the stress of the typical 9 -5 work scenario.
Regardless of whether it's in the office or anywhere in the world.
There are many travels to take along your journey, and once you have gained that knowledge and awareness, your journey in the evolution of life will lead to a better you.

On the Soul and spiritual level, not only will these various forms help, but you may even gain a further understanding of the way your mind functions and connects with your physical and spiritual body.
Other areas of interest
We will cover areas such as Chakras, Crystal Healing, various meditation forms, and other modalities.
Many forms of learning may be beneficial, not only for the spiritual self but also for the physical and mental self.
We will introduce various reading materials that may motivate and inspire you, including many self-help books, courses, and more.
All in the name of progress for your being at all levels, physical, mental, emotional, and spiritual.
Even some handy hints and tips around the home as well.
This is why it is so important to make changes to a better life.
Without connecting and re-aligning your true self to all Four quadrants, there is no oneness with the current state of being but only fragments longing to be connected.
This is the difference between going forwards or remaining stagnant in life.
If you want a change for a better life, then the Journey really does begin with you.
It will be my honor to walk alongside your journey as we both grow, learn, and go forward in life.
If you have other areas of interest that could be added to this website, please drop a line, and together, we can help others go forward as well.
As Always