Last Updated on December 24, 2021 by Andre
Knowing what the spirit connection is is one of the most vital four quadrants for our existence on both the spiritual and physical planes. 
Let me start with the words many of us have heard at some point in our lives.
"In the beginning God created"
 
Without Spirit, there is no life.
What are the Spirit Connection and its purpose?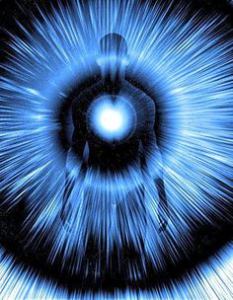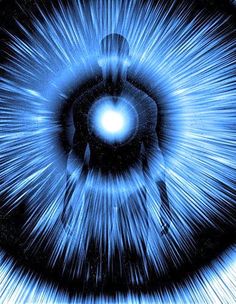 When God created spirit, it was neither a positive nor a negative form of energy. It just was.
The spirit, which is the essence that came from the creator's intention, is only the fragment of the creator, not the creator itself.
For the spirit to be aligned correctly and be at one with the creator, there needs to be a learning curve.
This is where the spirit connection comes into play with the physical existence we know as the Human body.
Are you connecting to Spirit or just browsing in life? Click To Tweet
Spirit is like a child.
Like a child in its infancy, it will need to grow, learn, and understand to progress forward in life.
So too is Spirit is like a child with its own needs to grow, learn, and understand its own life path to align itself back to the source of creation.
One which the spirit needs to undergo during its particular path of evolution.
This is the only way there can be "A Oneness," with the greater spirit of life we call God.
Spirit was also given the free will to choose the pathway to take.
Some have chosen to take a step forward and are at a higher vibrational rate of pure energy.
Others are still figuring out how and when to take this step forward, while some fear this new forward step into the unknown.
As a result of this free will, each spirit has created, according to its own understanding, a purpose in life and is what you could now feel or know in the human sense as your pathway towards enlightenment.
How much time does it take to become pure energy?
This learning experience can take many forms and many different incarnations to either the corporeal world here on planet Earth or within other worlds that the human mindset cannot even comprehend its forms of existence.
It would be naive to think that the entire universe was created, and out of all that exists, one planet called Earth was the only form of existence there is.
Other forms of so-called life exist and not just in the same physical sense as the human shell we call a body.
One thing to note here is that the word "time" only exists within the human train of thought as within the ethereal world, there is no time.
So the learning experience continues to occur until the Goal results are achieved.
Notice I stated Goal Results rather than End Results are achieved.
Within the higher realms, there is no end but a continuous flow of existence.
As spirit uses the Free Will that has been given, it will also determine where they are heading along their pathway.
We are not alone
Although spirit aims to achieve the level of becoming pure energy, we are not alone, nor are we left alone to work on achieving such goals on our own.
There is a higher order of spirit energy that was created.
Some went through the purification process like other spirits and, as such, became pure of energy at the highest possible level.
Their current purpose has many tasks, but now it is not required to reincarnate into either the physical form as a human body or other incarnate forms in other worlds as they have already achieved all required.
Here they continue to help other spirits when in need. They have released themselves from impurities of any form of materiality and already have a full awareness of life as it is and is meant to be without judgment.
Hierarchy
Here you will find the highest and purest order of Spirit that is of the highest degree of purity and alignment with the creator.
These spiritual energies do not need to enter the physical life experience, for their purpose, serve a much higher order.
Yet if needed, they can assist other spirits of varying degrees and realms, both spiritual and physical.
Such pure spirits serve the greater good and are in full alignment and part of the God-head.
Finally, the most well-known of spirits, which are also part of the same hierarchy, help and assist other spirits and, in particular, those present within a physical body in their advancement.
You would know them as Angels and Archangels who are here to help other spirits of a lower vibration along with keeping the order of the cosmos within.
This level is what you may also know as the Hierarchy of Angels.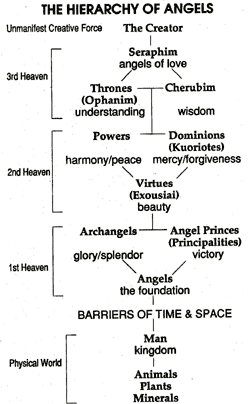 Other spirits
Now, not all spirits wish to use free will for the greater good, not because there is pure evil but because of their level of knowledge, understanding, and ignorance.
Some have begun to enjoy a negative presence and can take a while to change.
Remember
When the spirit came into existence, Free Will was part of this creation.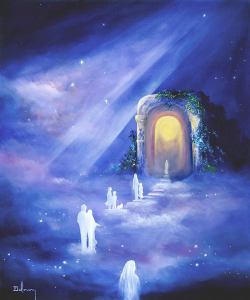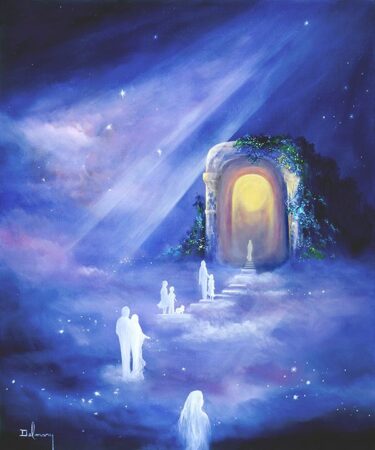 As such, free will enables each spirit to take on how and when their purpose or mission in life will be made.

Some accept without issue and progress forward; some go forward at a slower pace.
While others either stagnate, stay in limbo or take the opposite choice and, due to their ignorance, create havoc and problems.
Not only for the spirit itself but create this disturbance towards other spirits within the same vibratory pattern as themselves.
As free will can't be taken away, it is the work of higher spirits to help other lower spirit forms work on redeveloping their ways of learning to turn around their pathways and head back towards the greater good.
As you can see, the varying level of attainment isn't much different from that of the physical world you know as human beings.
This is why it is stated above that Spirit is like a child.
Through its life progress, influences can change the behavioral pattern one that may have otherwise been deemed as either a positive or, for many, a negative change.
Including the lazy ones who don't seem to care until something happens will change their thinking.
There are many different levels and stages of knowledge, skills, experience, and definitely different goodness and negativity levels.
This change may take many years or even many incarnations to unravel and re-adjust.
There have been many individuals who have, during various forms, E.G., Meditation, Hypnosis, Regression Therapy, and so on, experienced and become aware of some of their own past lives that have helped them connect the dots with current issues in the present life.
We are Spiritual energies within a Physical body here on this physical plane to learn, earn, and grow.
Gradually as we take the step forward and believe in ourselves, our awareness of who we really are will come to light. 
For more information relating to the spirit and other aspects, you can read more on

The Four Quadrants of Life.
Thoughts
Have you experienced a past life or feel that you have incarnated to find some experiences that have still to be resolved.
These could be some of the lessons that need refining and re-adjustment to move forward spiritually.
Please share the experiences that you may have had. 
You will be surprised that you may not be the only one to have had similar experiences in life with spirit, both positive and negative effects.
I would love to hear more of your thoughts,

comments,

and experiences.
Just pop your comment below.
As Always