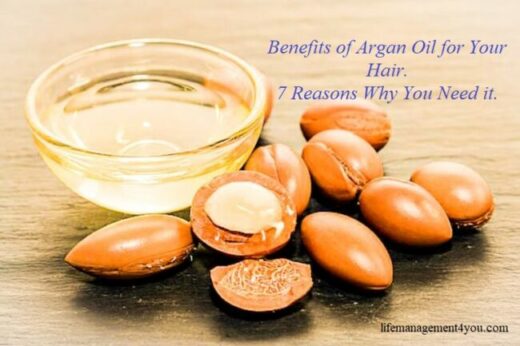 Do you want strong, beautiful, shiny, and soft hair without that frizz? Find out the Benefits of Argan Oil for Your Hair with these 7 Reasons Why You Need it.
What is Argan Oil?
The oil produced comes from the kernels found within the nut from the fruit of the Argan Tree that Is unique to Morocco.
The Berber women of Morocco have been using Argan Oil for centuries, not just for skin and hair but also for health and adding Argan Oil with Food.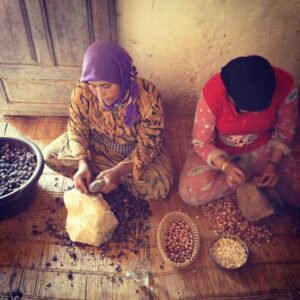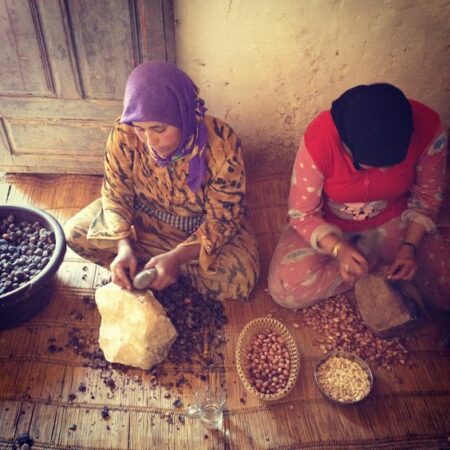 In this article, we will discuss more on the health benefits of Argan Oil for your hair, along with the 7 reasons why you need it.
First, let's look at why Argan Oil is so potent for your hair to the point it has created another name for itself in being referred to by many as Liquid Gold.
Following that, you will see the 7 reasons you need it and the best option to get for your hair.
Please note that as an affiliate, I may receive a small commission as a result of any products or services you may purchase via some links at no cost to you.
What hair concerns are you having now?
• Worried about dandruff affecting your hair? Not to mention those dreaded white partials over your clothing.
• Tired of scratching your head due to itchiness?
• What about your scalp and hair? Is it too oily or too dry?
• Is your hair dull, dry, or both?
• Do you suffer from Frizzy, limp or lifeless hair?
• How about the unwanted issues with split ends?
• Find your hair is getting heat damage from styling.
• What about the hair damage from hair coloring?
How many of those questions have you faced and haven't found actual answers to resolving your hair issues?
Have you tried using Argan oil, that liquid gold that can help sort out those issues faced above and much more?
Argan Oil Benefits for Hair.
Argan oil has enormous benefits for your hair. You will find it is loaded with many nutrients, vitamins, and antioxidants along with other properties so vital to maintain and control hair health.
The properties found within Argan oil will help give your hair more balance, and become softer and more manageable while providing you with a shinier look and controlling that unwanted fizz.
Argan Oil helps to balance not only your scalp health but, as a result, will help to control those with dry or oily hair issues along the way.
Not to mention split ends

.
Then again, if you have split ends now, it might be a good idea for that hairdresser visit.
Once done, start using Argan oil to work on the ends, so you don't need to go again.
How Argan Oil Benefits Your Hair
• Nourishes the scalp to reduce flakiness
• Soothes itchy scalp
• Fights Dandruff
• Retains moisture great for dry, oily, or dry hair
• Provides Nourishment for the hair
• High source of Vitamin A and E helps to thicker hair and more
• Rich in Essential Fatty Acids Omega 6 and Omega 9
• Moisturise and conditions hair
• It brings back that shine and bling to your hair
• It prevents future split ends,
• Repairs Damaged hair
• Promotes proper hair growth
• It takes away frizz and flat hair.
Let's solve some of these common hair problems you are facing.
Benefits of Argan Oil For Your Hair: 7 Reasons Why You Need It.
1) Dandruff and Itchy Scalp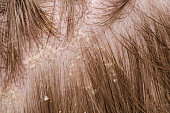 Nobody wants to face the issues of dandruff, be it on your scalp, seen by others in your hair, or on your clothes. Let alone having that dry, flaky scalp that causes itchiness.
The last thing you want is to be seen constantly scratching your head because of it. For many, that can be pretty embarrassing, particularly if you are wearing dark clothes.
Argan Oil to the rescue.
Argan oil can fix that issue for you as it contains anti-inflammatory properties that can help to stimulate blood circulation to your scalp.

Argan Oil is a treasure trove filled with Essential fatty acids and a high content of Vitamin E.
This combination alone can help not only treat dandruff but also help heal the scalp as well.
However, you will begin to find that the scalp itchiness will go along with dandruff after your routine treatment.
Argan oil is considered a light or dry oil; this helps the oil to be easily absorbed into the scalp skin without greasiness.
It is considered as Non-Comedogenic.
Non-comedogenic means it won't clog your pores.
In fact, on a scaling rating of Comedogenic oils, Argan has a rating of O, so definitely Non-Comedogenic.
Because of its easy absorption, it works as a beautiful scalp balancer.
In addition, it helps to retain moisture on and within the scalp, which will help reduce or balance the body's sebum production.
Tips for scalp
A great way to do this is to massage your scalp.
• Wash your hair and towel dry the hair.
• Add 2-3 drops into the palm of your hands
• Rub your hands to warm up the oil then gamely massage the oil into your scalp.
• Start from the front, sides, top, and back of the head in a circular motion and ensure it is spread thoroughly into the scalp.
• Make sure you are massaging into the scalp and not just the hair.
• Repeating this procedure about 3 or 4 times a week will help to produce a quicker result.
2) Oily, Dry, or Dull Hair
As you know, the scalp produces its own natural oil called Sebum via the sebaceous glands.
Unfortunately, the body can either produce too much oil giving that added greasy or oiliness to your hair, or not enough, primarily due to clogged pores creating dry and soft brittle hair.
As a result, this issue can result from other health issues within the body, excessive shampooing.
This is mainly when using certain shampoos and conditioners filled with chemicals and preservatives, many of which contain toxins that leach into our skin over time, thus affecting the hair.
They can also strip the natural coating and reduce the moisture within each hair strand.
Using other chemicals and over-styling with heat-styling equipment can create further damage to your hair, even more so if your hair is already dry or dull.
You will find it is why it is best to use organic brands free from sulfates, chemicals, and artificial preservatives.
Massaging the scalp, as mentioned above, will certainly help balance the sebum production to give a more natural feel to your hair.
3) Moisturizes and Conditions
The benefits of essential fatty acids such as Oleic and Linoleic acids along with vitamins A and E will significantly improve and nourish your hair.
As Argan oil is absorbed quickly into the skin of the scalp, it also locks in the moisture enabling the hair shafts to maintain balance and remain lubricated when needed most.
You will find it helps to prevent dryness and even dullness giving your hair an added boost.
It also hydrates the hair follicles, which will help provide that added shine that your hair needs now.
With Oily hair, it will help balance the production of Sebum, thus avoiding excessive oil on the hair.
4) Split Ends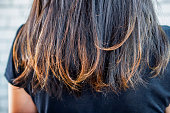 Split ends can result from various factors, such as dry, brittle, or frayed hair.
In addition, excessive hair care routines that involved heat, such as blow-drying, curing, and even straightening, can dry the hair more, resulting in split ends.
Haircare products filled with chemicals can also be a cause that may result in those unwanted split ends.
Using organic oils such as Argan 100% Pure Oil helps maintain a balance in your hair that can regularly maintain, and repair the hair and give healthy hair and growth.
5) Frizzy and Flat Hair
No one wants to have flat or frizzy hair, especially when you want to go out.
Going to your hairdresser is important, but why spend so much money and time going on your regular hair treatment doing the same techniques you can easily do from home yourself?
Think about how much you are paying the hairdressers to add their version of Argan oil (hopefully, it is not laden with preservatives and chemicals). 
Look at the cost of purchasing your own Argan oil, which is more cost-effective than only you will be using and not shared around by others at a salon.
Think of the immense saving on that alone.
Not to mention you know exactly what you are putting on your hair and how much is getting done correctly.
Doing your treatment regularly at home will save you so many appointments, delays, waits, and travel time along the way.
Using the massage method mentioned earlier above regularly, you will find that rather than the hair losing moisture that can cause that flat or frizzy look, it will maintain a balance due to Argan oil's ability to lock in moisture.
Also, using organic shampoos and conditioners containing 100% Pure Argan oil is undoubtedly a much better option than chemical-based products that can strip the protective hair coating designed to maintain healthy hair.
6) Hair Colouring Damage
I mentioned earlier regarding split ends to your hair caused by heat styling equipment.
Your hair can also become damaged due to the many chemicals found in the hair coloring you may be using.
Bleaching your hair is another issue not favoring your hair in growth and strength now, while many want to have their choice in different hair colors, which is fine and your choice.
Always ensure that you regularly maintain a hair care routine at home with Argan Oil if you do that.
This way, you continue to lock in the moisture and keep as much moisture and natural Sebum from being taken away from the chemicals found in hair coloring and hair bleaches that your hair follicles need to survive.
You can now understand why 100% Pure Argan Oil is considered Liquid Gold and best to have as your regular go-to oil at home.
7) Promote Beard Growth (added One for the guys)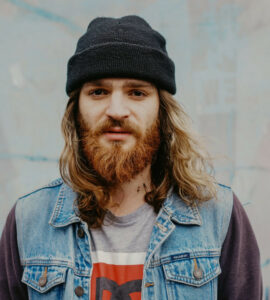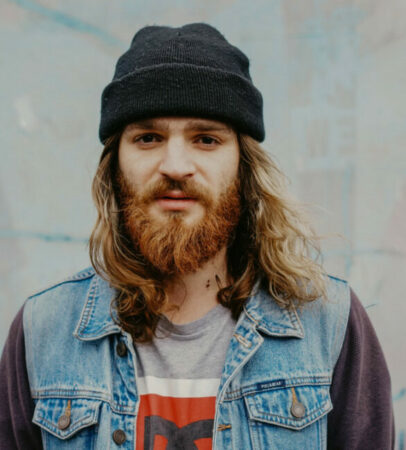 Many men nowadays love to grow a good amount of beard hair; however, maintenance is trimming the hair and ensuring that your Beard is healthy and robust.
While many Men do use some Beard Oil, did you know that Argan Oil again can benefit your Beard in many ways, like the hair on your head (if you have any)?
Using 100% Pure Argan oil helps to moisturize the Beard, and the natural Squalene found in Argan Oil helps skin cells and the roots of your beard hair balance and moisture your beard.
Squalene is a hydrocarbon found in Argan Oil that mimics the skin's sebum oil as such works wonders to maintain not only by locking in the moisture but also by stimulating beard growth and healthy hair follicles.
Added note of interest:
One added note I would like to make is that there are two main types of Argan Oil.
You have Argan Oil that is for culinary purposes, which is created differently from the one you need for your hair and skin.
The reason is that the Culinary Argan oil is processed by roasting the nuts from the Argan fruit and is raw in the making, which significantly serves food and internal health issues.
Using this initial process also gives a strong nutty flavor and aroma.
Culinary Argan Oil does not benefit the hair or the skin; only the Pure Argan oil mentioned below is for beauty care for hair and skin.
The One you need is the 100 % Pure Argan Oil that is further refined and is not roasted and gives the full pureness and most potent purity.
Hence the name 100% Pure Argan Oil.
Conclusion:
So now you know not only the benefits of Argan Oil for your hair but also the 7 reasons why you need it, or should I say more correctly, why your hair needs it.
Where is the best place to get true 100% Pure Argan Oil?
I have looked around for you, and there are two great places you can get the Right One for your hair, Beard, and or skin.
You can find this here via Amazon.
An important note of caution:
Should you have an allergy to nuts, please consult with your physician before using any products like Argan oil made from the nuts found within the nuts, so please note this.
So here are my recommendations below.
So take action now, click on any of the images above, and enjoy the peace and mind in knowing your hair is safe, healthy, and more robust than it is meant to be.
Have you used Argan Oil before or need any further questions asked?
Would you mind letting me know in the comment section how you went using the 100% Argan Oil that will undoubtedly benefit your hair?
Wishing you well in all you do and please enjoy and read more on other skin issues that may be of concern for either you or your family.
Here are a couple of articles that may be of further interest to you.