Last Updated on January 30, 2023 by Andre
Using an Air Compression Leg Massager helps boost circulation and stimulates blood flow to relieve those tired and aching legs even relax tight calf muscles.
Overview
Air compression massagers have and are still used in Hospitals for many patients recovering from certain medical conditions to help improve their blood circulation and reduce swelling along the way.
The machines they use can be a bit bulky and often attached to some heavy machinery.
However, you don't need to have a medical condition to benefit from an Air compression massager nor deal with the bulkiness as the hospitals do.
There are many types of foot, calf, or leg massagers available for home use.
Some are small like the shiatsu type machines right up to the Air compression Leg massagers many of which are easy to use can be taken in the office, home, or even while traveling.
Although your legs, calves, and feet will benefit from it, with regular use your overall health can benefit from this along the way.
So below we will see some of the best Air Compression Leg Massager along with the benefits and also some contradictions for some.
Disclaimer:
I am an affiliate for various programs, and as such should you purchase any products from the links that I provide, I may receive a small commission as a result of the sales at no cost to you.
Added Medical Disclaimer
Please note that I am not a qualified doctor or medical expert this article is based upon research, personal opinions, and uses.
Always consult your physician or qualified health professional for an individual assessment that may relate to any health issues you may have.
For full disclosure, you can read the Medical disclaimer at the bottom of this article.
What is an Air Compression Leg Massager?
You may find various brands and models can vary with what they offer and what they can do for the various parts of the body.
Yet the main purpose of air compression leg massagers remains the same.
The aim is to boost blood circulation to the areas affected and depending on the brand and model some can provide heat, cold compression while stimulating a hand pressure to the areas affected.
This is done by inflating and deflating the pockets to help relieve any fatigue you may have.
Improving the blood circulation will give you a deep muscle massage to the areas you need to work on.
There are various pressure or intensity levels that are on offer.
For some, the start may be intense so always best to start at the low level first to get used to the pressure.
Later you can adjust the pressure intensity level according to your needs and comfort
The great part of using Air Compression Leg massagers is that you can be sitting and relaxing watching TV or even sitting while you work at your desk.
You can lie down and just relax letting the massage do the work for you and rest in the process.
Many come with a timer so this is very beneficial for some elderly who may forget to turn the massager off.
Using the Air compression Leg massager becomes your own personal massage therapist to use whenever you want and at no additional cost or appointments to make.
What Are the Benefits of Leg Massage?
Even come home after a long day at the office or even after excising and had the need to rub your feet or have a bath to relax?
You will know the feeling of how good it is particularly when you feel some relief.
Using the leg massager will give you a larger area to massage without doing the physical work yourself.
You can just sit or lay down and enjoy the massage knowing your feet, calves, and legs are being looked after.
Benefits in using an Air Compression Leg Massager.
Improved Blood Circulation
Takes away any discomfort from swelling to the feet, ankles or legs.
Relief from muscle soreness
Improved blood circulation improves healing
Reduces swelling and inflammation
Speeds up muscle recovery (Important for athletes or those involved in sports or exercise)
Decreases muscle fatigue
Can help to drain accumulated fluids
Improves mobility
Reduce puffiness to swollen feet
Relive muscle pain
Helps alleviate Restless Leg Syndrome for better quality sleep.
Who Could Benefit From an Air Compression Leg Massager?
This can cover a large range of people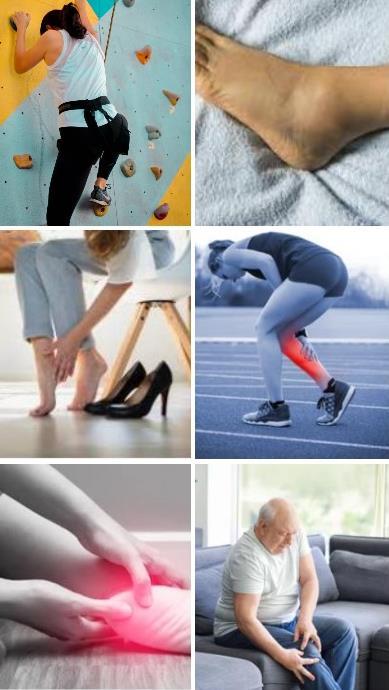 Construction workers and warehouse shift workers on their feet all day and on varying hard surfaces.
Shop workers that require standing all day
Other workers on their feet such as Nurses, Doctors.
Plantar fasciitis
Frequent travellers
Improves Body Mobility.
Those who are adventures outdoors doing rock climbing for example
Office workers this also includes self-employed people who work from home sitting down all day
Those wearing high heel shoes (this alone places immense pressure on the toes, feet and calf muscles)
Pretty much anyone involved in sport, be in professionally or recreational.
Sufferers due to water retention (edema) that is not acute (refer to next section)
Those suffering from cramps
Elderly who may struggle to walk or lack muscle coordination due to lack of proper circulation to the legs and feet.
Others who may have limited motion.
Who Should Avoid Using An Air Compression Leg Massager?
Now this area can become a bit uncertain depending on your health issue.
Although compression therapy including air massagers can help If you have any of the following conditions it is best to see your doctor first and based on their options whether leg massagers would benefit you.
Avoid if you have the following
Blood clots
Deep vein thrombosis
Bone fractures or dislocation
Acute thrombophlebitis
Acute edema
High blood pressure
Pregnancy
Open wounds
Diabetes due to peripheral neuropathy
Brittle bones due to osteoporosis
Think or know you have a blood clot
Those who may have a high risk of bruising or on blood thinners
Recent surgery
I repeat
It is very important to first consult your doctor should you have any issue mentioned above or may have a concern before using any form of compression.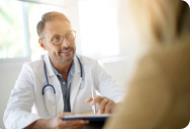 Generally, many people have compression socks and some may be fine using compression leg massagers.
Always better to be safe than sorry so check with your doctor first.
List of Most Popular Air Compression Leg Massagers.
As I mentioned earlier, various brands and models can come with different variations along with parts that may be either separate or connected as one unit.
This is why it is necessary to mention not only the individual pros and cons of the following leg massagers but also that this is dependent on your own needs and circumstances.
Many can be used at home, work, or even while traveling. Some may be battery operated while others can be used separately on their own.
So without any further adieu let's look at some of the best around, their pros and cons, and what they offer for you to suit your needs first.
After all, it is your health to work on and find ways that can improve and even promote quicker healing along the way.
The Best Air Compression Leg Massagers
Pros
Works well to reduce swelling
User-Friendly remote control
New Model Easier to Use
Detachable Thigh Attachments
Covers Foot, Calf, Ankles, and Thighs
20 Min safety Auto shut off ideal if you fall asleep
Led Screen control easy to use ideal for Elderly
Cons
One Piece little cumbersome to get into
Cable is short, not ideal for bed unless you have an Extension Cord
Air pressure is not as great as other massagers
Can be Bulky to pack
Pros
Thigh and Calf are detachable can be used separately.
Can use Thigh attachment for arms
Comes with 6 different modes with 4 different pressure intensities
2 Heat options
Control easy to use
Warms cold feet well
Cons
Works slowly adding compression and deflates too quickly
The power cord is short.
Pros
Newest Model
Can be recharged via Laptop or Phone adaptor
Battery-operated which is perfect for travelers going anywhere
Ideal for sports person great for pre-warm-up or post-warm-down and relaxation and recovery
No hoses needed
Each Section can work independently so you can use one part for yourself and share the other with your partner if you wish
A single charge can last up to 10 days based on 20-30 Mins per day.
Cons
New Model is difficult to fault
If you like a different color this comes in Black only.
Does not heat
FIT KING Leg and Foot Massager
Pros
Heat therapy upgraded to two heat modes
Heat modes can be turned off anytime
One-piece fits most
Intensity for varying levels from general relaxation to muscle stiffness to recovery from any intense physical activity or training
The inner layer is washable and breathable
Easy Maintainance
Cons
May not reach deep tissue for max benefits
Foot and Calf Massager only
Only for foot and calf
Instructions on control may be hard to read for some small writing
Pros
New upgrade model rechargeable
Each leg can be used separately
Ideal for sportspeople for pre-warm-ups or post-recovery
Portable and ideal for travelers anywhere
Double-end USB charging cable can charge both boots at the same time
Hook & Loop Fasteners
Cons
Only covers feet and calves
Does not Heat
Conclusion
As you can see there are many types and variants of Air Compression Leg Massagers some cover only the foot and calves while others cover more such as the thighs.
Although all are good in their own right, there is one I personally prefer; however, you may choose otherwise.
To sum it all up if I had to choose just one this would be the one to go for.
I feel this one stands out the most and is beneficial not only in value but also in multiple uses.
Here is why I give this one the thumbs up over the others leg massagers.
Fit King Cordless Foot and Leg Massager
Here we have excellent value for what is on offer.
They are Cordless so these can truly be taken anywhere and whenever you wish.
No need to plug it in the wall socket like the others above but just connect with a Laptop or Phone adapter.
They cover the total area from feet to thigh and are a truer Air Compression Leg Massager as it is meant to be when compared to just the feet and calves types.
The only flaw if you could call it that is there is no heating component but that would also be an individual choice. The main Aspect is you are getting a good workout and relief for your feet, calves, and thighs.
Another great advantage of this is that each unit can be charged separately but also can be shared with another person or the family
This is really a great bargain whereas other models would only work per person.
So after having read the pros and cons of all Air Compression Leg Massagers which do you think you will get?
Please leave a comment below and let me know how you went with your choice of purchase.
Happy Healing